Here is August's collection of 12-word stories inspired by the daily Twitter hashtag #StoryIn12 (hosted by @MollysDailyKiss and @Wriggly_Kitty). As is usually the case with me, I got a bit creative the last half of the month and began writing 3-in-1 stories* (#3in1stories), which are three standalone 12-word stories grouped together to make one 36-word story.
---
A Story-in-12 lines for August
VICE: She didn't consider anal sex a vice by virtue of her intelligence.
LETTER: Her text read, "Ready for your Blowjob?" The capital letter intrigued him.
HUSBAND: The pastor's unholy anointing pronounced their union cucked husband and hot wife.
SUNDAY:
■ On Sunday, she had him six ways, only once as the bottom.
■ She always drove him on Sundays, ensuring a long and winding ride.
FIGHT: They fribbed and caterwauled, two sex kittens in a fight over tuna.
FRENCH: Her French tutor guided her tongue to perform distinctly among American women.
REFLECTION, BAREFOOT, and GRACE: Her reflection showed barefoot grace, legs open with his head busy between.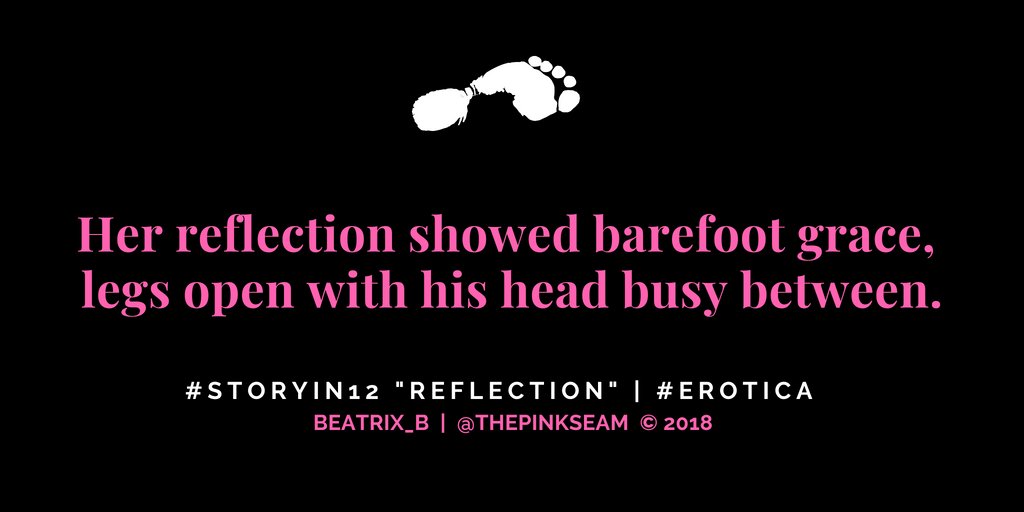 CREAM & FILTHY:
■ "Who's next?" Her hair was filthy, covered in man-cream and other fluids.
■ He whispered filthy-nothings and pumped her full of his rich, frothy cream.
CREAM, FILTHY, and BROKEN: Sadly, his good intentions became filthy sheets, cream-filled condoms, and broken vows.
DANCE: Equilibrium lost, she watched his tongue dance circles around her pelvic floor.
CIRCLE: The men circle-jerked while the women twerked. It was a comely occasion.
SWALLOW:
■ She couldn't swallow her lover and the lie. She'd spit one out.
■ The waitress knew how to take big tips in one, throat-filling swallow.
50-word micro story inspired by #StoryIn12 prompts 'imaginary' and 'wine'.
VICTORY: She repeated took one for the team, celebrating the gang's hard-earned victory!
WINE: The sommelier-in-training doused each judges' cock in wine to stomach the taste.
NASTY: He was doing it well she'd the look of having smelled something nasty.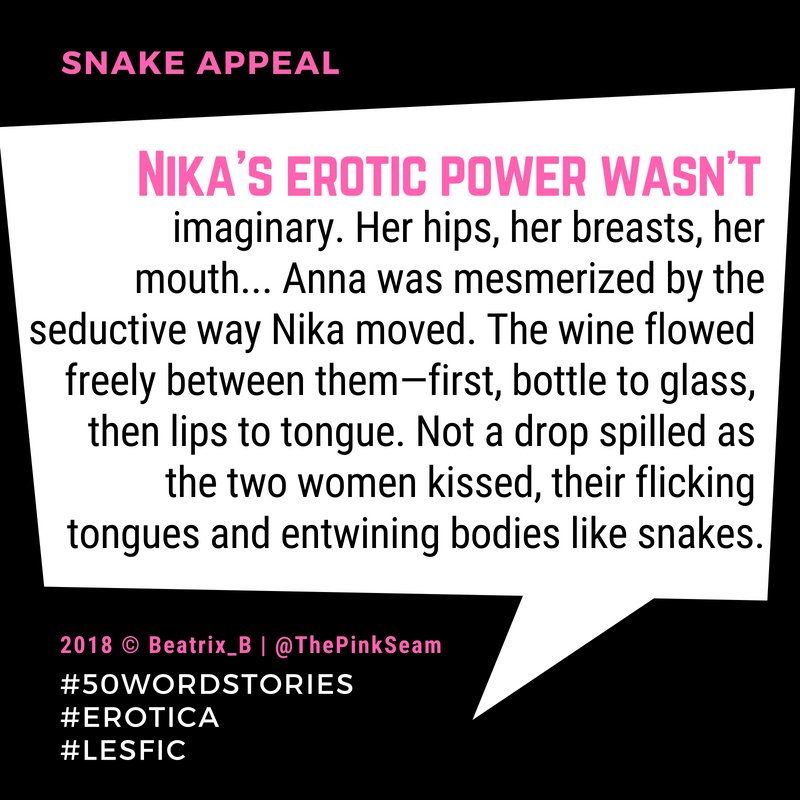 ---
Mixing things up with #3in1stories
To break up a bit of the monotony, I've started approaching this hashtag in thirds. Click the link below to see the lines created for this new format of 3-in-1 stories.

*Note: I've stopped posting to #3in1 in favor of having 'exclusive' use of #3in1stories.
---
Did you enjoy the 12-word stories? The 3-in-One stories?
Leave a comment about your favorites…or share one of your own.